Florist in Joplin, MO
Are you looking for a florist in Joplin, MO? Give our shop a call at +14176247171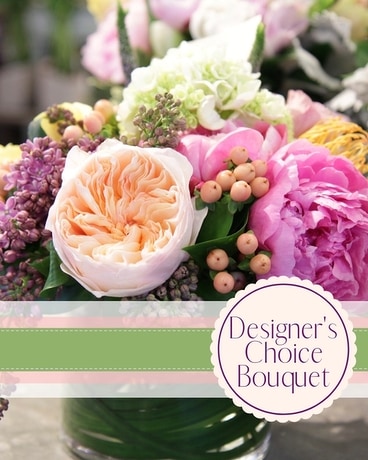 The Best Florist Near Me
Higdon Florist & Flower Delivery is a florist in Joplin, MO.

A florist takes a selection of flowers, plants, greens, and various other floral items. Then, they place them together in a lovely arrangement.

While they are usually seen in notable events, they are also used in everyday life. These consist of catered gatherings, home and business decor - and even just because.

Florists are seen to own a more distinct sense of artistry. They have a similar innovative streak as writers, artists, and musicians.

Florists are part of the most vital moments of people's lives! They play a role in life's special occasions. This entails birthdays, wedding ceremonies, funeral services, and other celebrations.

More than that, they tend to be inventive, ingenious, and intuitive. For many, especially business owners, they might even be ambitious and enterprising.

Florists are also referred to as floral arrangers, floral designers, floral artists, and flower arrangers.

Florists put their energy and effort into helping customers communicate themselves. They help customers select the most ideal arrangement for all events. Whether it's a birthday, Valentine's date, office activities, or funerals - there is something for everyone!

Call Higdon Florist & Flower Delivery the flower delivery experts in Joplin, MO or surrounding areas today for your free estimate or if you have any questions, give us a call at +14176247171

Find A Florist In Joplin, MO
Florist
Floristry involves cultivating and tending to flowers. It also entails hand-picking flowers and producing floral arrangements.

Floristry is combining blooms and plants into an artistic arrangement. Then, florists set them in containers, baskets, flower pots, and vases.

They design all styles of floral arrangements for their clients. This may be bouquets, wreaths, sprays, vase arrangements, or even dinner table centerpieces.

For every single order, florists ensure that the flowers go with the customer's particular needs. This is a large part of why their job is called "floral design" or "floral art".

Florists also need skills in many areas to enter the industry. These consist of the following: creation of a variety of flower arrangements, maintenance and preservation of fresh flowers, Production, marketing, and trade of flowers, Sale and advertising of floral products.

Our Floral Services
Large Inventory Of Fresh Flowers
Tropicals
Plants
European/Dish Gardens
Contemporary and Traditional Arrangements
High-style Floral Arrangements
Funeral Designs
Greeting Cards
Silk arrangements
Extensive Gift Line
Candles
Why Choose Higdon Florist & Flower Delivery Services?
Our flower shop creates floral arrangements for assorted events.

Florists also decorate indoor and outdoor venues for every type of party. They fill up spaces with lively flowers based on the client's needs.

There are typically two kinds of floral designers when it comes to the craft of floristry.

Florists can adopt pre-arranged styles for their flower arrangements; this is practical when selling floral arrangements online or in flower stores.

Florists can also design their own original arrangements. These floral arrangers often do commissions to do floral arrangements for certain events.

Aside from that, florists are also in charge of managing flowers. From florals to foliage and greenery, they ought to know how to care and preserve their products.

Flower delivery is a main service given by floral designers. Clients usually check out their variety of flower arrangements online or in-store. Customers' purchases are then delivered to a recipient's address.

Devoted to granting customer satisfaction, florists put in the time to explore their needs. They provide clients only the most fantastic flowers and arrangements.

This means ensuring that they last for more than just a couple days. And any florist knows that attempting to keep flowers fresh is and must be their # 1 issue.
Joplin, MO Florist
Are you in the Joplin, MO area and are looking for a business that does flower delivery near me? Are you interested in having fresh flowers delivered? If the answer is yes, you have found a great resource to take care of all your florist needs. We are the best florist in Joplin, MO. No arrangement is too big or too small for us. We provide full-service floristry services.
Flower Designers in Joplin, MO
A flower designer or a floral designer also called a florist, is an expert on the art of floral design. With each floral arrangement they make, they have the customer's choices in mind.
Flowers try to describe the feelings that people want to reveal. Helping show those emotions is a big portion of a flower designer's role. They have to ensure that people use the best kinds of flowers during an emotional time of their lives.
Flowers thrive in different weather and seasons. Floral designers must be familiar with which kinds are in bloom at a distinct time. They accentuate special flowers for each season and explain the symbolism of each kind.
Flower preservation is another talent that a flower designer should know. Once cut from its roots, florists need to do every step it takes to make sure the flowers remain lifelike. This talent, along with how elegantly they arrange floral designs, marks the true quality of a flower designer.
Joplin, MO
Joplin is a city in southwest Missouri, on historic Route 66. The Joplin Museum Complex has exhibits on mining and robbers Bonnie and Clyde, who hid in the city in 1933. Shoal Creek tumbles over the broad Grand Falls, and the nearby Wildcat Glades are a set of protected chert glades unique to the area. Southeast, the Carver Trail at the George Washington Carver National Monument leads to the 1881 Moses Carver House. Joplin, MO coordinates at 37.055325,-94.513398.
Florist Joplin, MO - Free Estimates - Call Today +14176247171
We serve the areas: